When disaster strikes, all we can do is keep our cool.
Things will go wrong. They will break. Your plan will take a different route.
Your dog shits on the carpet. You spill coffee on your keyboard. You step in a slush puddle in Chicago.
These are just events. They are neutral. Not good or bad, just events.
How we react and place meaning in them is what is what matters.
Today, a very important webinar I was running with many people on it, went exactly as it should.
The notification email that I set to draft went out with the wrong information while I was at lunch.
I could have gotten mad. Could have yelled curse words at Whole Foods. Or called a team member in a panic.
Oh, well. It's part of the game. There was not a chance in hell I would allow that to change my state.
I've got to protect myself as a knight with a sword.
Later, I showed up to the webinar prepared as can be. Never have I felt this good before a webinar.
The intro, I nailed. Led the group of 160 into the content. Was feeling incredible and ten minutes in, the audio went out.
For 5-10 minutes, I couldn't see the comments of people saying I sounded like a robot.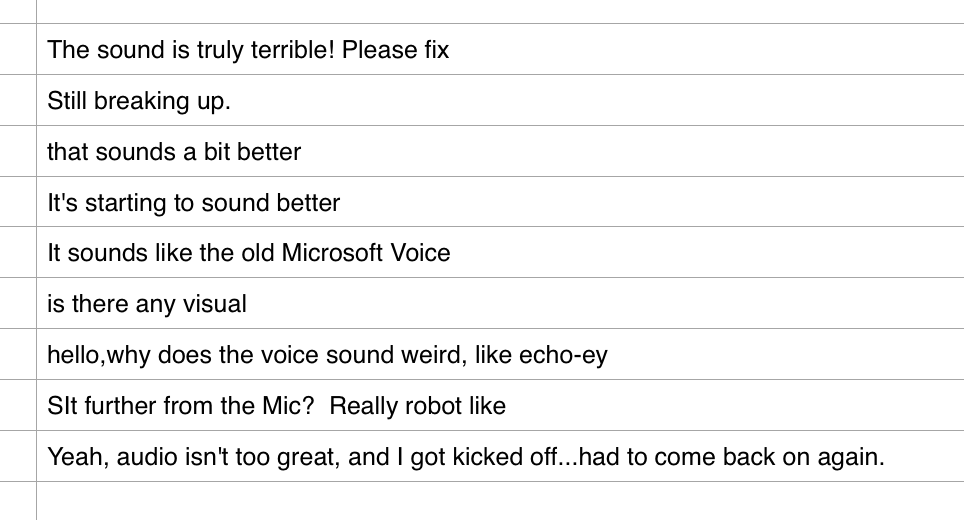 "Poor me," I could have said. Searching for sympathy. Wanting to feel like a victim.
Searching for sympathy. Wanting to feel like a victim.
Instead, I chose leadership. I took it as a gift to set an example on how to act under pressure to my community. How to act when things appear to go south. It was a north movement.
Would someone want to work with me if I lost my cool at something so insignificant as this?
Maybe there was something I was missed that I could have prepared better for. It's just an event.
What happened was just an event.
People stuck with me. We survived. The webinar made sales.
The events didn't make it a good or bad day. It just was.
No, I didn't die. Nor am I embarrassed.
I know myself and trust myself. And the people there know how much I care.