As your subscriber list grows, you will realize the importance of segmenting your audience.
Segmenting is a way to organize your audience in lists or groups based on interest or product purchase.
Let's say hypothetically, you have 1,000 people who have opted in as email subscribers.
And you want to do a promotion to your audience to sell one of your products. You only want to sell to people who are interested in that product, right?
Before you ever put a promotion out, you can try this.
Run an email series that allows people to raise their hand PRIOR to your offer going out.
Here's what that would look like…
You can tell your subscribers you are going to run a special five-day training series on weight loss.
If they are interested in losing weight, they can click here opt-in to get this exclusive training.
But, they will NOT get these emails if they don't opt-in.
If you use a program like Infusionsoft, you can track and tag people based on clicks.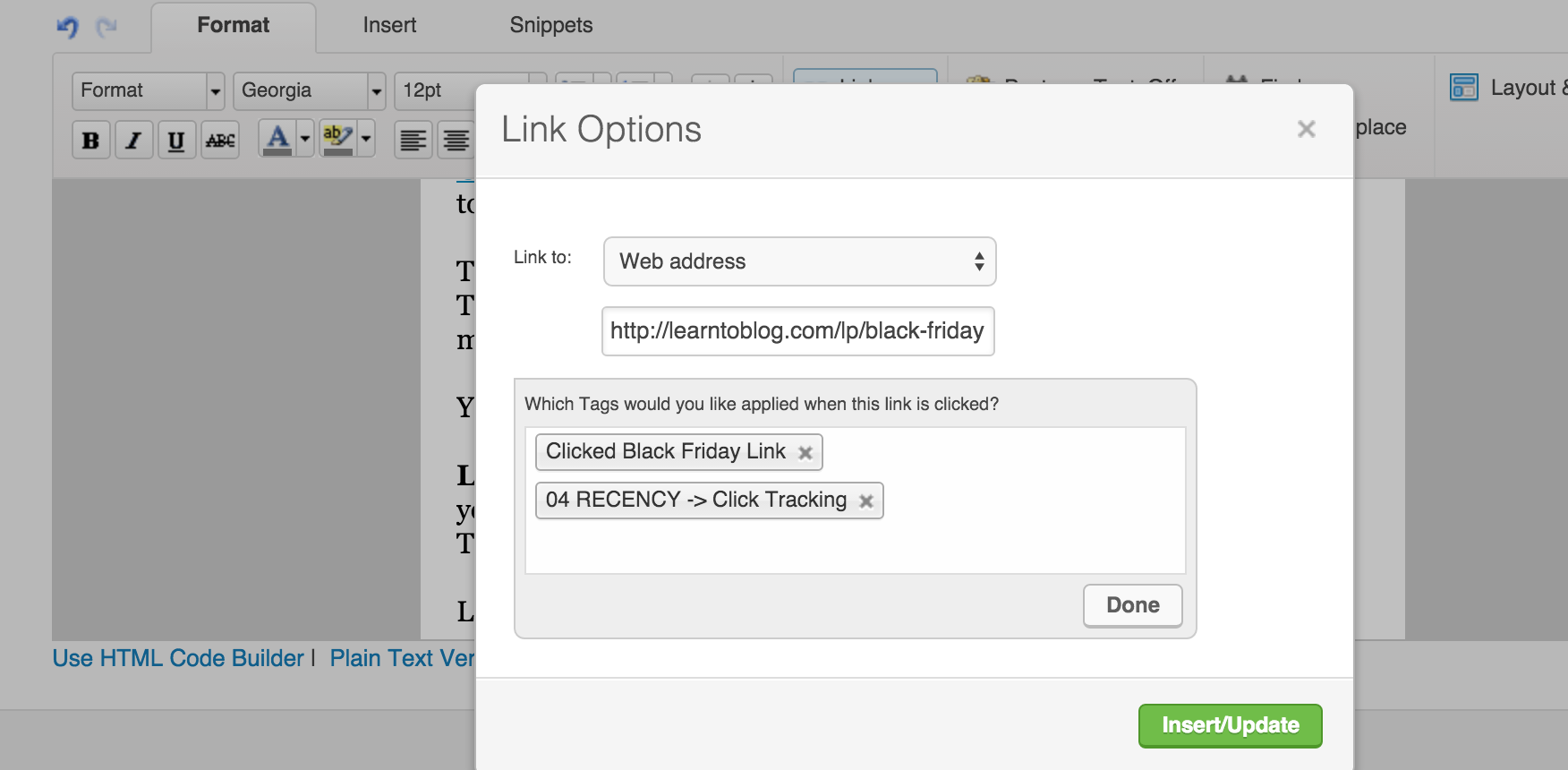 I'll give you an example of a promotion I completed in the past.
There was a course I was promoting earlier this year that helped people improve their email marketing and copywriting skills.
What I didn't do is send a bunch of emails with an order link.
Before the sale, I sent emails out that allowed people to join a special training where we would teach them about email marketing.
Obviously if they opt into this email training series, they are interested in this topic. After a few emails, if they don't opt-in they are clearly not interested or not paying attention.
So, you don't want to flood their email box. The timing or topic is not right.
Maybe something on Facebook advertising would peak their interest.
In Infusionsoft, I can do this and tag someone based on them clicking a link in the email.
So, I would set a thank you page up for when they click the link. They will be tracked and grouped so I can mail them later.
This same result could be achieved with a brand new squeeze page or opt-in form.
You have them re-opt into a brand new list to where only they will get the notifications about the promotion that you are running.
This helps prevent list fatigue. Also, you can be promoting multiple things at once.
So, back to the 1,000 people.
If you send out three emails prior leading up to your promotion and 100 people subscribe to it, and then you have an ultra-segmented list who have raised their hand to express interest in what you are doing.
You've also avoided bashing people over the head with an offer that they clearly are not interested in.
So once your promotion starts, you can send more frequent, value based emails to the smaller group.
And maybe you still want to send one email to your whole list. That is cool too.
But, this method helps you ultra target your offers based on interest. Then in the future, you could even promote similar offers that would relate to their interest that they had previously raised their hand to.
If people said they are interested in a weight-loss product, your offer might not be a fit at this time.
But since you now have them segmented, you can come back around with another offer at a later time.
Make sense?
Give people what they want and don't give them what they don't want.