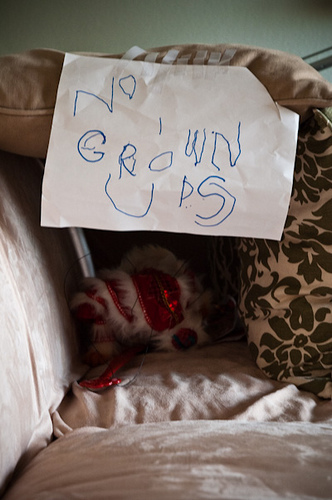 It's 10:18pm and I am 30,000 feet up in the air with Dave Matthews Band in my headphones.  My 25th birthday is 26 hours away (it is today-I wrote this on Friday) and I am heading down to hang out with my friend who is putting on an event called "Creating Your Millionaire Identity".
I would have never thought in a million years I would be sitting where I am right now, let alone be still kickin'.  I really was an careless punk through my teens and early 20's, really having no direction in life.  But, I am still here and I am happier than ever.
The most amazing breakthrough I have had in my first 25 years, has been the awareness realized of my position in life.  There have been several significant changes I have made carving out my new path.  I am writing this post more for myself to anchor what is important to me.
1.    Everyone and anyone can make change and change rapidly.  My friends who have known me long enough can tell you best.  I didn't have the brightest future.
2.    People will usually mold into your expectations of that person, positive or negative.
3.    By focusing on giving, you will enjoy a tremendous life.   Not with the intentions to get, but because you enjoy it.  Abundance will come shortly after.
4.    To be successful you must understand price versus the cost of doing something.
5.    My passion lies in empowering young entrepreneurs to find their hidden value.
6.    Many people need to stop running their mouths and go take action.  Usually these people will be out of business in 3-6 months.
7.    The more perceived value you can offer, the more you will be sought out.
8.    You are exact mirror image of who you will attract in your life.
9.    There is no reason to go through life being unkind to anyone.  The only reason you do is that you hate yourself.  I have been picked on before and it's not fun.
10.    Ego is the root of all evil.
11.    When you life becomes interesting, you don't desire to watch TV.
12.    Money is just a tool. The hardest thing in business is to let the money go.  Once you do that though, you are set free.
13.    Humility is the most misunderstood word in the English language.  Look it up.
14.    Much of the excitement of being an entrepreneur lies with never knowing what is coming around the corner.
15.    You can avoid a lifetime of pain through intentionally creating pain by facing it head on.
16.    Just the slightest belief in someone may be all that person needs.
17.    You can change your position in life with just a decision and a desire.
18.    As soon as you feel that you know it all or you stop learning, you are dying.
19.    Reading 15 minutes a day will foster tremendous growth.
20.    The moment you learn to do the things you love every single day no matter if you are working a 9-5 or not, your whole perspective on life changes.
21.    It is my fault if I am aware.
22.    Everyone has a story, and I powerful one I should add.  You just need to find out how to tell it because it will change people's lives.
23.    Authenticity is not something that it learned; only embraced.
24.    Unforgiveness is like taking poison and expecting the other person to die.
25.    I know nothing.