My last blog post here talked about why you can and should leverage LinkedIn and that there is an opportunity cost for you NOT joining LinkedIn.  So you've taken our advice and created an account or are starting to think seriously about doing something with your membership. Cool. What's next?
First of all, you need to remind yourself what your objective is for being on LinkedIn. As a young entrepreneur, you want to avoid the trap of looking at LinkedIn as merely a market for which you will sell in. People buy from people they like, not companies. And since LinkedIn is all about finding people that could be of value to you as well as being found by others, you need to start by creating a profile that will best represent you to the world.
1. Brand Your Profile

Branding. I'm sure you've heard lots about it. There are pros like Dan Schawbel, William Arruda, and Kirsten Dixon who can teach you a lot more about it. But I define a brand as the following:
Your brand is something unique that differentiates you from everyone else. It illustrates your unique skills and experiences and describes, or "brands" these attributes in the appropriate fashion. Ideally, your brand will immediately showcase your unique strengths.
Why is this important in LinkedIn? Because your LinkedIn profile is being viewed by people looking for skill sets or experience that you have. You see that module on the right-hand side of your LinkedIn Home Page, the one that says "Who's viewed my profile?"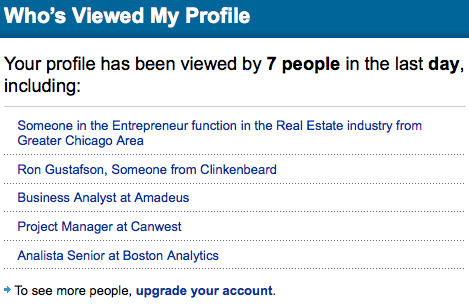 As you become more involved on LinkedIn, expect the number of times you appear on search results as well as profile views to go up. And that is why branding is so important. You want to make sure that you are putting your best foot forward so that people who see your profile immediately want to seek you out. Be the one that is found. Brand your profile with the keywords, experience, and vision that set you apart from your competitors and showcase your best YOU!
2. You Are Not Your Company

Dude, LinkedIn, although it is a social networking platform for professionals, is still all about people. Don't brand your LinkedIn profile as a company. It should be about you. If you already own your own company put it in the Company Directory. I have a blog post that tells you step-by-step how to set up your company profile on LinkedIn.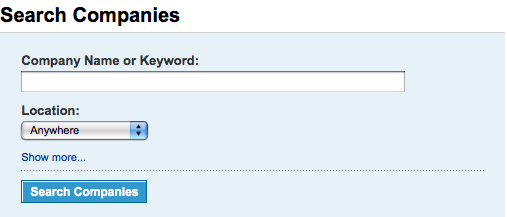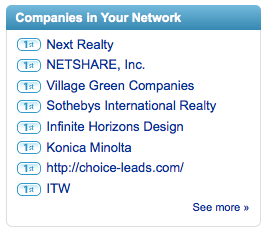 3. Connect! Connect! Connect!

Here comes the fun part: increasing your connections! When you connect with someone on LinkedIn, not only will you be able to mutually see each other's network updates and send messages without entering their email addresses, but you also now become visible to their connections as a 2nd degree connection and to their 2nd degree connections as a 3rd degree connection. This is how you will start becoming visible. And, if your connections decide to leave their connection browsing open, you can take a look at who they are connected and search for people that you might want to start a conversation with, using your contact's name as a reference.
Adding connections is totally simple. See that green "Add Connections" button on the left-hand navigation bar? Click it! You'll see four tabs: first go to the Import Contacts and let LinkedIn find all of those in your Internet mail address book that are also on LinkedIn. Make sure you only select those that have active LinkedIn accounts!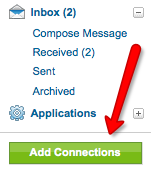 Check out the other two tabs: Colleagues and Classmates. Assuming that you thoroughly entered every company you worked at and school you attended (well, at least back to high school), all of your colleagues and classmates that are on LinkedIn will show up here. Sweet!
And if you have business cards that you've picked up along the way, simply create a .csv database (save an excel spreadsheet with columns for first name, last name, and email address in .csv format) and then use the "Other Address Book" option in the Import Contacts tab. Of course, if you've already spent the time to put all of the information into Outlook or other address books, that data can be imported as is.
As you start venturing out and finding other people that you'd like to connect to based on mutual interests or their potential value to you, keep this in mind: most of my LinkedIn connections wouldn't connect with me on Facebook but were more than happy to keeping a professional relationship with me on LinkedIn! So there is no need to feel intimidated should that person see potential value in what you have to say. That being said, you should always be cautious before inviting someone you don't know, so it's best to ask one of your trusted connections for an introduction first or sending that person an email before connecting just to be on the safe side. There are penalties when several people respond to your invite with an I Don't Know response.
4. Join Groups & Participate

Alright, you are starting to really work LinkedIn! You've got the greatest profile, and your connections, and thus visibility, is on the up. Now it's time to start leveraging the social aspects of LinkedIn: joining communities of like-minded LinkedIn users called Groups.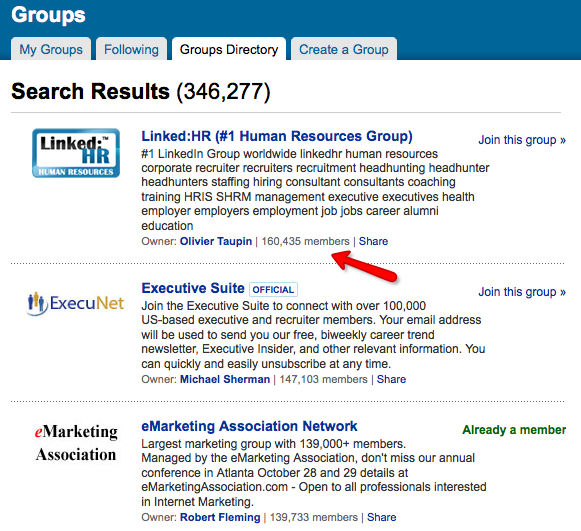 Chris Perry has an excellent post covering 20 LinkedIn Groups that all entrepreneurs must join. LinkedIn allows you to join 30 more groups.  Try doing a search for these types of groups by entering the appropriate keywords in the search box for Groups:
Local Groups – to meet people locally to network with
Industry Groups – if you are targeting a certain industry you will want to join one of the popular groups for that industry
Professional Groups – there are tons of groups for people in sales, business development, marketing, etc.
Alumni Groups – for your past schools or companies that you worked for
Special Interest Groups – just enter any keyword of something that interests you and you are sure to find a group!
Once you are on Groups, you have the ability to take part in discussions, read or post the latest news, check out job postings…and all of this information is specific to your particular group. Answer some of the discussions, post your own question, start communicating! LinkedIn Groups can be very powerful.
5. How to Network on LinkedIn

LinkedIn is a social networking site like Facebook, Twitter, or any of the others. You can find people to network with and take your communications offline. Once you are connected to someone you will be able to directly send them a message without knowing their email address. From there, your communication with them should be like anyone else you meet at a networking event: "How can I help you?" Obviously there has to be some potential synergy to strike up a conversation, but even just saying why you are contacting them and what it is in it for them will be critical to your networking success.
Now, up until now, we have only spoken about networking in a virtual sense. The most valuable relationships you will make in life are probably those that you will have a chance to personally meet. Bradley already wrote a great post about how to find local business networking events.
LinkedIn also gives you this ability through its Events application. If you look at the very bottom of your right-hand navigation bar you will see an "Add an Application" button. From there you can select Events.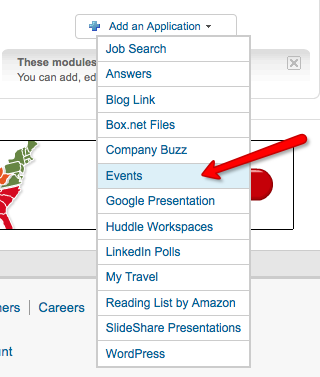 Do a search for actual networking events or "meetups" nearby you. I once found one here in Los Angeles that ended up having 100+ people attend. Plus, for each event, you can actually see the people who have RSVP'ed for the event. Attend the event and physically meet the person you want to connect with.
Once you get started on LinkedIn there's no turning back! Embrace it and make it a habit to spend 15 minutes a day looking for new people to contact, discussions to join, or events to check out. And expect to start being contacted by people that will also hopefully help you on your journey. Good luck!
---

This post was written by special guest expert Neal Schaffer.
Neal Schaffer is helping all generations embrace and leverage Social Media through Windmill Networking, a concept he will introduce in his soon-to-be published first book "Windmill Networking: Understanding, Leveraging & Maximizing LinkedIn" (Aug '09). He also blogs about LinkedIn and social networking at http://windmillnetworking.com.