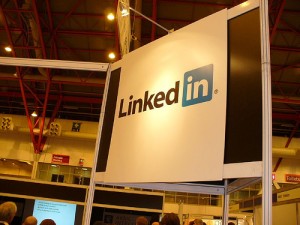 You've been on Facebook for a few years. You "get" Twitter. But you've avoided LinkedIn. Just for older professionals? Only full of recruiters and people looking for work? Don't see any value? You're not alone. Many people young and old are still confused over LinkedIn.
But, as there are more grandparents on Facebook than high school students now, the time has come for you to venture on to LinkedIn. And LinkedIn wants you to succeed; heck, they'll even publicize it! If LinkedIn's active outreach to 2009 college graduates is any reminder to you, you are definitely not too young to be on LinkedIn.
If you're not on LinkedIn, you're missing out big time. Here are 5 reasons why you SHOULD be leveraging LinkedIn:
1. Build a Credible, Professional Brand
This database of more than 43 million people is now the default yellow pages for professionals. Your not being on LinkedIn is starting to cost you credibility as an entrepreneur. Create a great branded profile and you will immediately be viewed as being more "professional".  After all, before meeting someone in the business world, where do you go to find out more about them? LinkedIn, of course.
2. Be Found
LinkedIn is not just about finding others. It is about being found. Every word you enter on your LinkedIn profile becomes searchable by anyone who may be looking for your expertise. Ensure that all keywords that you would like to be discovered with are embedded in your profile. My search for "young entrepreneur" turned up more than 10,000 people. I hope that you were one of them.
3. Get Advice
You may be looking for guidance for something that you lack experience for. You may have a question that no one in your network can give you a good answer for. Look no further: LinkedIn has a Q&A board that has more than 2,000,000 answers.

There are more than 20 categories represented here that represent most business topics. Why look for a mentor when millions of LinkedIn professionals may be able to help you with your question? Check out this sample of 26 answers over a few days for ideas for a Teen Entrepreneurship Class. It's like having a virtual Trusted Network of Advisors at your fingertips.
4. Optimal Networking
As an entrepreneur, you are a natural networker. If you want to network online to find new business partners, customers, or vendors, where do you find them? On Twitter you can only search for people by what they tweet. Facebook is a mixed bag and not everyone is showing everything. LinkedIn displays everyone's profile and makes them all searchable. This means that you can pinpoint whoever you may want to find down to a zip code, company, title, industry, keyword, etc. And if you are in the same LinkedIn Group, chances are that you can directly send them a message and connect up. Optimal networking, brought to you by LinkedIn!
5. Network Up the Food Chain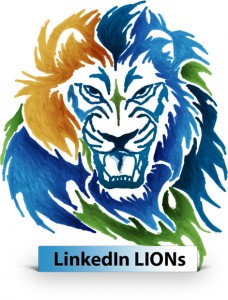 Entrepreneurs should always be networking up the food chain. LinkedIn users earn an average six-figure household income. Isn't this an ideal place to find potential customers? What about venture capital? My search found almost 70,000 users in the "Venture Capital & Private Equity" sector, and I'm connected to 99 of them already simply from my status as a LinkedIn Open Networker or "LION".
I have witnessed several occasions where people discovered business on LinkedIn Answers and LinkedIn Groups Discussions Boards alone. There is a lot to explore in LinkedIn. But you can't explore it if you don't sign up and gain a professional presence on it. Be intimidated no more. Get LinkedIn.
Images by: Bigmouthmedia, Aside
---

This post was written by special guest expert Neal Schaffer.
Neal Schaffer is helping all generations embrace and leverage Social Media through Windmill Networking, a concept he will introduce in his soon-to-be published first book "Windmill Networking: Understanding, Leveraging & Maximizing LinkedIn" (Aug '09).  He also blogs about LinkedIn and social networking at http://windmillnetworking.com.