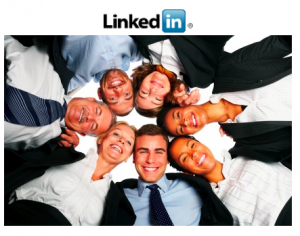 LinkedIn is the leading professional network on the web, so if you don't have an account already, get one today! If you have one already, you're off to a great start.
But even then, I have heard many people say that they consider LinkedIn to be only a career search tool; however, LinkedIn is so much more than that. It is actually a fantastic service and resource for entrepreneurs to use in the development, launch and success of their ventures.
One feature you entrepreneurs may not know about or have fully explored is LinkedIn Groups. LinkedIn Groups are free to join, and you can choose to join up to 50 groups from a list of thousands of user-created groups for literally just about anything. Not only do these groups provide you access to connect with and contact fellow group members who could become future partners, employees, investors, customers etc. of your startup, but the groups' discussion board and news sections can provide more networking opportunities, answers to your questions and insightful advice, tips and support.
While you should definitely join any and all groups connected to your college and/or graduate school, your professional organizations or other interests, here are the Top 20 LinkedIn Groups ALL Entrepreneurs MUST Join to go to the next level in business.
So, what groups did I miss? I'd love to hear from you.
These are some of the best LinkedIn groups for entrepreneurs. LinkedIn is full of incredible groups and it's likely we missed some good ones that have recently sprung up. So, what are YOUR top LinkedIn groups for entrepreneurs? Suggest it in the comments below and we may include your suggestion in our next update of this post!
Like this article? Checkout a few of my favorite things…
Books | Lifestyle | Health | Online Business Resources | Entrepreneur Movies