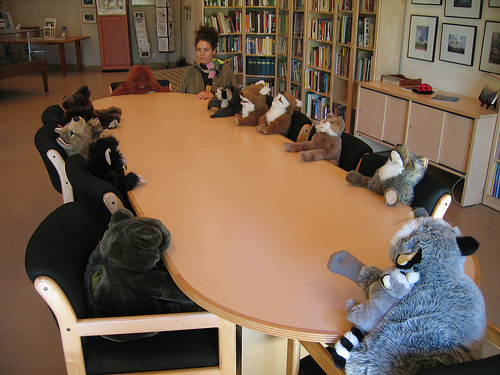 I was recently involved in an amazing teleconference that brought together two great authors and thought leaders, John Assaraf and Kevin Hall, to inspire, educate and empower emerging leaders and young entrepreneurs.
John and Kevin discussed how important it was to have coaches and mentors in their lives.  John addressed he has a health coach, meditation coach and two billionaire business coaches that guide him along his journey.  As John was sitting in his home office while speaking on the call and he said that in addition to having his coaches, he also has a virtual mastermind group
John has many greats minds in his virtual council including: Sir Issac Newton, Albert Einstein, Johannes Kepler, Nikola Tesla, Galileo, Leonardo Da Vinci, Steven Hawking, Robert Kennedy, Mahatma Gandhi, Andrew Carnegie, Mozart, and Thomas Edison.
He explains, "They may not be with us in physical form but their essence, spirituality and intelligence is with us all the time.  When I go into meditations here in my office, I invite my virtual mastermind group to be my guides to share their wisdom with me."
This thought inspired me to great a virtual group of greats from the past and present, to gain wisdom from throughout my journey.  Welcome to my mastermind…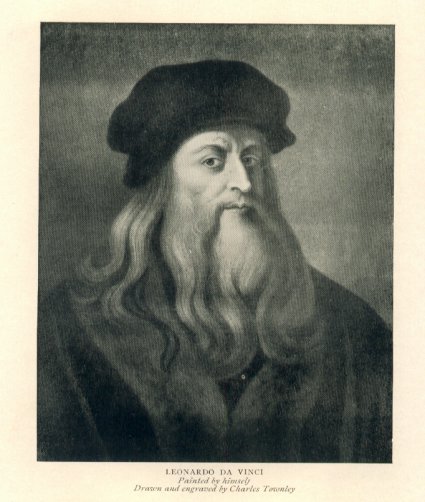 Leonardo Da Vinci – This was a man who foresaw the future hundreds of years ahead of his time. Although he painted some of the most astounding paintings in the Mona Lisa, The Last Supper, Da Vinci was also a master innovator. His studies of nature and how it flows, inspired much of his conceptual thinking. Detailed notes were found in his studio and drawings of inventions that centuries later became the bicycle, the glider, the airplane, the helicopter, the tank, the robot, the gyroscope, the life preserver, the double-hulled boat, the parachute and the crane.  When asked for the secret of his brilliance, this "Renaissance Man" would many times respond with the Italian phrase: Sapere Vedere, which means to see or knowing how to see.  Leonardo Da Vinci brings out the visionary in me.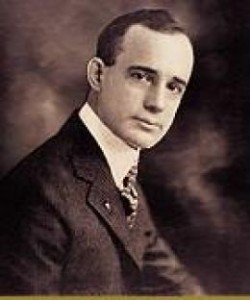 Napoleon Hill – Imagine going back in time and meeting the richest man in America—73-year-old Pittsburgh steel pioneer Andrew Carnegie—AND getting to interview him.  As a twenty-something working for the newspaper, Napoleon Hill conducted that interview which forever changed his life.  That day Carnegie challenged Hill: Commit the next 20 years of his life, without pay, to documenting and recording philosophies of success, and he would introduce him to the wealthiest and most successful men of the time.  Carnegie gave Hill 60 seconds timed by a stopwatch under his desk to make a decision before it was lost forever. He understood successful people make decisions quickly.  In 32 seconds, Napoleon Hill said YES, and compiled his findings of his interviews in the book "Think and Grow Rich," which is responsible for helping create an estimated One Million Millionaires! Napoleon Hill brings out the humility in me.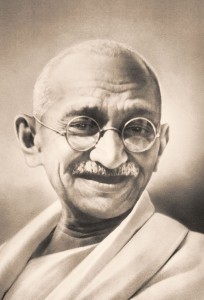 Mahatma Gandhi – The man who inspired millions through his passive protest.  He created success as a peaceful lawyer yet sill was unhappy.  Gandhi viewed thousand of his fellow countrymen die of starvation and misery millions of others faced.  Aspirations for success cheapened in his eyes when seeing this. After giving away all his money and taking a vow of poverty, he committed his life to helping the poor.  He was often noted for saying "be the change you wish to see in the world." Gandhi once urged the people of India to go to jail before they pay taxes and to boycott English goods because of undelivered promises by the government. When the British placed a tax on salt, Gandhi guided many of his followers to the sea to make their own salt.  Mahatma Gandhi brings out the fight in me.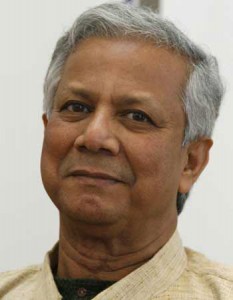 Muhammad Yunus – The man who brought life to the poor.  When traditional banks choose not to lending small amounts to the poor at reasonable rates due to the risk, Muhammad Yunus say yes and believed people with nothing still deserve an opportunity.  Yunus started a microfinancing bank designed to lend money to poor Bangladeshis.  In doing so, it allows them to embark in entrepreneurial endeavors to provide for their families. As of July 2007, Grameen Bank (Village Bank) has issued US$ 6.38 billion to over 7 million borrowers.  He given a Noble Peace Prize for all his efforts to create economic and social development. Muhammad Yunus brings out the compassion in me.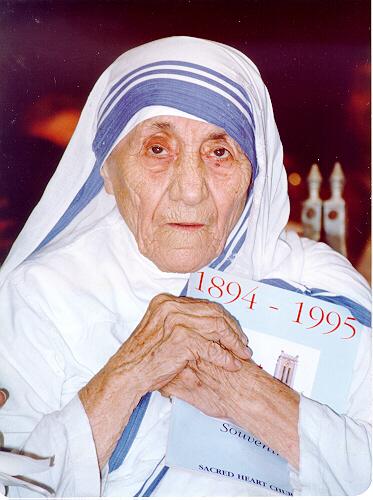 Mother Theresa – The greatest humanitarian whom ever lived.  She was operating 610 missions in 123 countries at the time of her death.  Someone who spoke in very few words and let her actions do the talking.  It's makes sense that she used to always whisper "Don't Talk … Just Do."  Mother Theresa's sole purpose was to enrich the lives of others.  When we can shift the focus from "how can I get" to "how can I serve", we bring about a whole new level of depth to the way we see the world.  We don't accumulate wealth by just going out and hustling, we accumulate wealth by putting a hustle into your service.  Mother Theresa brings out the selflessness in me.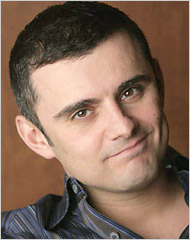 Gary Vaynerchuk –  The man who defines passion.  For a guy who eats dirt and cigars and wants to buy the New York Jets, you may wonder why I have him here.  Gary Vaynerchuk is absolutely one of the most inspiring guys I know.  "Stop doing shit you hate" is one of is famous lines.  Gary turned his passion for wine into a multi-million dollar business.  He has embraced social media in building his business which allows him total interaction and transparency with his customers and fans,  He has an in your face attitude yet is an incredibly humble man.  Gary Vaynerchuk brings out the authenticity in me.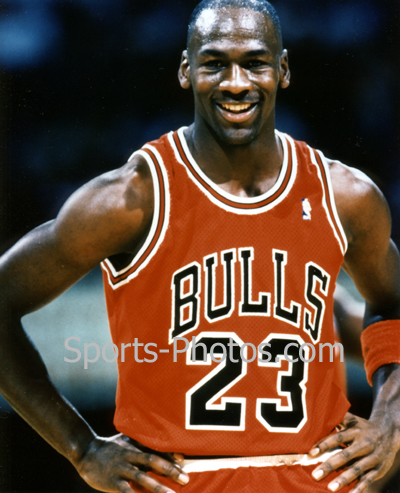 Michael Jordan – The greatest athlete of all time.  Many remember In Game 5 of the playoffs in 1997, with the series tied 2–2, Michael Jordan played despite being feverish and dehydrated from a stomach virus and scored 38 points including the game-deciding three-pointer with less than a minute remaining. He led the bulls to the Championship that season as well as five other times.  It is important to have people around you who push themselves mentally as well as physically.  Every time he hit the court, he made every person on his team better.  Michael Jordan brings out the teammate in me.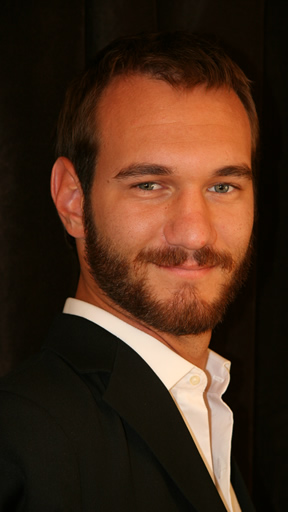 Nick Vujicic – The man who lives life without limits.  Think for a moment about what life would be like growing up having no arms and no legs.  Difficult to imagine, huh?  This is a reality in the life of Nick Vujicic.  Born without arms and legs, Nick could have succumb to his disability, but now at 26 years old, he is an accomplished speaker inspiring millions around the world.  He shows from stage his feats of strength on how to function, like answering a phone, despite his disability.  In recent years, he has learned to become independent and can do everything from brushing his teeth, combing his hair, clothing, taking care of personal hygiene and even shaving.  Nick Vujicic brings out the ability to overcome adversity in me.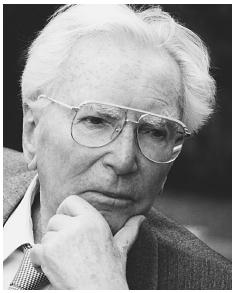 Viktor Frankl – The man who had everything taken from him.  And when I say everything, I mean his beautiful bride, unborn child, his brother, his mother, his father and the manuscript he had devoted his adult life writing.  Not to mention the profession as a doctor, all his possessions and all of his dignity that the Nazi's came and stripped him of and destroyed.  Vicktor Frankl was thrown in the concentration camps and left for dead.  Through all this including starvation and pain he was put through, he somehow found him "worthy of his suffering."  He overcame the worst things that you could possible imagine and turned it into a masterpiece through his written works.  Viktor Frankl brings out the courage in me.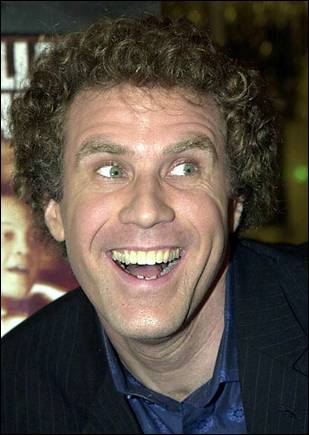 Will Ferrell – The man who keeps everyone laughing.  I think this one is a given!  I love to laugh and laughter keeps us grounded.  Will Ferrell is the funniest person of my time.  Will was once offered the highest payroll in history of the show Saturday Night Live just to remain part of the crew for his comedic wits.  His goofy style and willingness to push limits always can bring me to a bellied laugh. He would give me my daily dose of nature's medicine.  Will Ferrell brings out the humor in me.


So, tell me below who is in YOUR virtual mastermind group?